Proverbs 16: Day 222: Journey Through the Bible in a Year
August 11, 2022
Proverbs 16
Click here for the reading
Day 222: Journey Through the Bible in a Year
Focus Verses for Today: Proverbs 16:1-5
Pray for God's wisdom to be revealed in today's reading. Read Proverbs 16. Let's journey!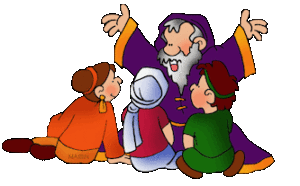 Commentary: There are always two options: God's way and man's way, however, God always has the final say. God can change the details of our life to serve His purpose and we should want Him to! We should want Him to lead! We are also warned against those who would seek to lead us away from the Lord.
Focus Verses: Proverbs 16:1-5 – What is the difference between God's way and man's way? Which path do you usually follow?
For more information regarding how your financial support can help, please click here.