International Death Penalty News 2022, Issue 32: Egypt, Iran, United States of America
International Death Penalty News 2022
Issue 32
Egypt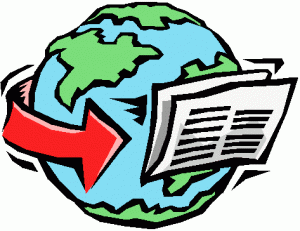 On Thursday, August 11, 2022, Walid Abdel-Rahman and Mohamed Osama were executed. The two were convicted and executed for murdering 24-year-old Mariam Mohamed in Cairo on October 13, 2020. Walid and Osama attempted to steal Mariam's purse. When she resisted she was run over. Mariam's murder caused public uproar throughout the nation at the time. Walid and Osama were sentenced to death in December 2020, by a criminal court.
Iran
On Saturday, August 6, 2022, Ali Ghareh Lar and Mojtaba Ramin were executed in Qom Central Prison. Ali was convicted and sentenced to death on drug-related charges and murder charges. He was arrested approximately three years ago. Mojtaba was convicted of murder and sentenced to qisas, that is, retribution in kind. At this time, state officials and the media have not reported the executions.
On Wednesday, August 10, 2022, Mehdi Nourkarami has allegedly been secretly executed in Arak Central Prison. Mehdi was 37 years of age. He was convicted and sentenced to death on drug-related charges after being arrested three years ago. He allegedly had no lawyer representing him during his trial because he could not afford one. State officials and the media have not reported on the execution.
On Wednesday, August 10, 2022, Mohammad Hossein Alizadeh was executed in Qom Central Prison. Mohammad, an Afghan national, was allegedly a juvenile, aged 17, at the time of the crime. He is convicted of murdering another person in defense of his cousin who was being attacked by a group. International law prohibits the execution of anyone who was under the age of 18 at the time of the crime. Mohammad's age has not been confirmed. State officials and the media have also not reported his execution. In Iran, all murders are considered intentional by law, with no consideration for intent or the circumstances.
United States of America
Four death row inmates in South Carolina sued the state, arguing that using the electric chair or firing squad for executions violates the state's constitution, which prohibits cruel, corporal, or unusual punishment. After officials in South Carolina were unable to procure the necessary drugs for execution by lethal injection, the electric chair and death by firing squad became approved methods of execution. Now, a court is hearing arguments in an attempt to determine if electrocution and/or a firing squad violate the inmate's 8th Amendment rights which prohibits cruel and unusual punishment. While this case is ongoing, executions are on hold in the state.
Prosecutors in Nevada are seeking the death penalty against a husband and wife accused of killing their eight-year-old son. The parents, Leon and Christina Gritz, were accused of killing their son, Isaiah, who drowned in the bathtub after suffering a large head injury. Isaiah was also found to have signs of abuse and neglect, including scars over much of his body. Christina allegedly filmed Isaiah in the bathtub while he was drowning. The parents are arguing that Isaiah's injuries were self-inflicted and that he killed himself.
On September 22, 2022, Richard Glossip is scheduled to be executed in Oklahoma for the murder of his boss, Barry Van Treese. Barry owned the Best Budget Inn, where Glossip worked. Over the years, many have questioned Glossip's conviction, as his conviction rests largely on the testimony of his accomplice Justin Sneed. Sneed was sentenced to life in prison in exchange for his testimony against Glossip. Sneed testified that Glossip hired him to murder Barry and that Glossip was the mastermind behind the entire crime. For years, there have been suggestions that Sneed wanted to recant his testimony, but that he feared being sentenced to death. Now, an independent law firm based in Texas spent about 3,000 hours reviewing the case and has determined that Glossip should not be executed for the crime, due to newly discovered evidence. Some of the evidence involves Sneed and his alleged desire to recant his testimony. While the Oklahoma Attorney General stands by Glossip's sentence, dozens of Oklahoma lawmakers have requested that a hearing be scheduled to review the evidence before Glossip's execution.
On February 9, 20225, Jason Wheeler was convicted of murdering Deputy Wayne Koester on January 9, 2005. Deputy Koester was responding to a domestic violence call made by Wheeler's live-in girlfriend, along with two other deputies who were injured by Wheeler. Wheeler was sentenced to death, but the jury's decision was not unanimous, which made him eligible for a new sentencing trial after a 2016 Florida Supreme Court ruling. Wheeler has been granted a new sentencing trial and is seeking to overturn his death sentence and receive a life sentence instead.
Los Angeles District Attorney George Gascon is working to reduce the number of death row inmates in California by reducing their death sentence to life without parole. He is currently working to resentence at least 15 death row inmates. He has also refused to seek the death penalty for anyone facing trial. Some are also accusing Gascon of attempting to have them eventually released on parole, as California has an elderly parole program.
For more information regarding how your financial support can help, please click here.