Psalms 96-98: Day 228: Journey Through the Bible in a Year
August 17, 2022
Psalms 96-98
Click here for the reading
Day 228: Journey Through the Bible in a Year
Focus Verses for Today: Psalms 98:1-6
Ask God to give you His understanding of Psalms 96-98. Read Psalms 96-98. Let's journey!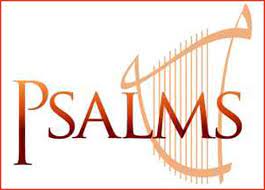 Commentary: All three of today's psalms are psalms of joyful praise. None have a credited author. Psalm 96 envisions the day that Christ will reign over the world. Psalm 97 speaks of Christ's second coming. Psalm 98, like 96, speaks of the return of Christ and how we will sing for Him!
Focus Verses: Psalms 98:1-6 – What is your song for the Lord? How do you celebrate Him?
For more information regarding how your financial support can help, please click here.