Psalms 99-101: Day 235: Journey Through the Bible in a Year
August 24, 2022
Psalms 99-101
Click here for the reading
Day 235: Journey Through the Bible in a Year
Focus Verses for Today: Psalms 100:4-5
Ask the Lord for His understanding of Psalms 99-101. Read Psalms 99-101. Let's journey!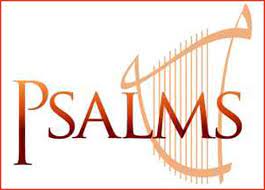 Commentary: The author of Psalms 99 and 100 is unknown. Both are psalms praising the Lord! Psalm 101 was written by David and is also a psalm of praise. The psalm is about a man leading a blameless life. It certainly wasn't about David! Rather it looked forward to a day when a blameless King will rule!
Focus Verses: Psalms 100:4-5 – Write these verses upon your heart. What do they mean to you? How can you act upon these verses?
For more information regarding how your financial support can help, please click here.