Proverbs 19: Day 236: Journey Through the Bible in a Year
August 25, 2022
Proverbs 19
Click here for the reading
Day 236: Journey Through the Bible in a Year
Focus Verse for Today: Proverbs 19:11
Ask the Lord for His understanding of Proverbs 19. Read Proverbs 19. Let's journey!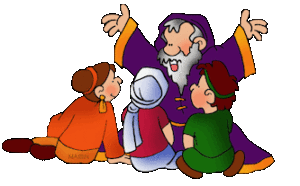 Commentary: How many people do you know that pride themselves on their intelligence? Their education? Do they know the Bible? True knowledge, true education, true intelligence comes from careful study of the Word of God.
Focus Verse: Proverbs 19:11 – It is easy to hold a grudge and not forgive (or so we think). But is that honoring God? Is there someone to whom you need to show wisdom and forgive?
For more information regarding how your financial support can help, please click here.