Hosea 1-7: Day 237: Journey Through the Bible in a Year
August 26, 2022
Hosea 1-7
Click here for the reading
Day 237: Journey Through the Bible in a Year
Focus Verses for Today: Hosea 6:11b-7:7
Ask the Lord for His understanding of Hosea 1-7. Read Hosea 1-7. Let's journey!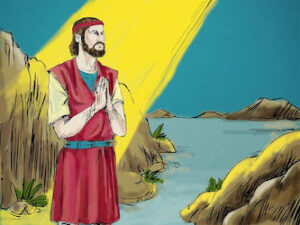 Commentary: Hosea is a book filled with symbolism, like many books of prophecy. Even Hosea's marriage is symbolic of the Lord's relationship with Israel. Hosea is instructed to marry a harlot, a whore, a hooker, whose mother was also a harlot! She represents Israel and its relationship to the Lord. Israel was a spiritual harlot, as they repeatedly rejected the Lord, and instead worshiped pagan, man-made gods. This relationship is shown throughout the first three chapters. Chapter 4 identifies three groups who have sinned. The remainder of chapter 4 and the entirety of chapter 5 issues three warnings for Israel and Judah. Chapters 6 and 7 lament the stubbornness of the nation to repent.
Focus Verses: Hosea 6:11b-7:7 – God recounts the sins of Israel who has turned away from Him. Are there any of these sins present in your life? What changes do you need to make in your life?
For more information regarding how your financial support can help, please click here.