Psalms 102-104: Day 242: Journey Through the Bible in a Year
August 31, 2022
Psalms 102-104
Click here for the reading
Day 242: Journey Through the Bible in a Year
Focus Verses for Today: Psalms 102:25-28
Ask the Lord to grant you wisdom in understanding Psalms 102-104. Read Psalms 102-104. Let's journey!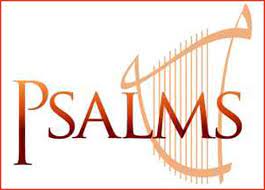 Commentary: Although the writer of Psalm 102 was not specified, it could be anyone who has ever had a time of suffering or stress or sorrow, or weakness in their life. Psalm 103, written by David, is a psalm of great praise! The author of Psalm 104 is unknown, but like the psalm before it, it is one of great praise for our Creator!
Focus Verses: Psalms 102:25-28 – How do these verses speak to you? What are they saying?
For more information regarding how your financial support can help, please click here.