Hosea 8-14: Day 244: Journey Through the Bible in a Year
September 2, 2022
Hosea 8-14
Click here for the reading
Day 244: Journey Through the Bible in a Year
Focus Verses for Today: Hosea 14:9
Ask the Lord to grant you wisdom and discernment in understanding Hosea 8-14. Read Hosea 8-14. Let's journey!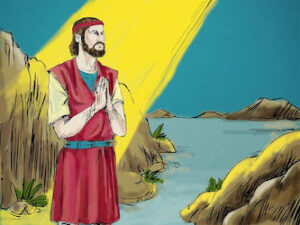 Commentary: Today's reading switches back and forth between prophetic (Hosea) and Divine (the Lord). Chapter 8 contains the first Divine complaint, that Israel has turned away from the Lord and seeks false security. Chapter 9 holds the first prophetic complaint, which is that Israel has deceived itself into thinking all is well because of the economic prosperity the country has been seeing. The second Divine complaint is that Israel has turned against the Lord and, as punishment, they will be scattered. Chapter 10's prophetic complaint regards idolatry and social disorder, while the Divine complaint condemns the military arrogance held by the Israelites.
Chapter 11 begins with a theme of love. The Lord loves Israel and is frustrated with them. Chapter 12 and the beginning of 13 are prophetic: Israel had turned against the Lord, been dishonest, and rejected Him. For that, they will be judged. The remainder of chapter 13 is the final Divine complaint, along with a warning that Israel will be judged, as will any nation who has turned against the Lord. The final chapter is a call to repentance. It also contains a Divine promise as to what will happen if and when they repent.
Focus Verses: Hosea 14:9 – Why were books of prophecy, especially those that had already come to pass included in the Bible? What lessons can we learn from them today?
For more information regarding how your financial support can help, please click here.