Psalms 105-107: Day 249: Journey Through the Bible in a Year
September 7, 2022
Psalms 105-107
Click here for the reading
Day 249: Journey Through the Bible in a Year
Focus Verses for Today: Psalms 106:13-15
Pray for the Lord's understanding of Psalms 105-107. Read Psalms 105-107. Let's journey!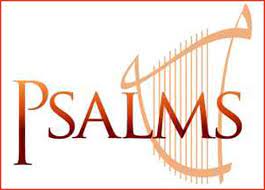 Commentary: The beginning of Psalm 105 was written by David when the ark of the covenant was brought to Jerusalem. It is recorded in 1 Chronicles 16. It tells of the history of Israel. Psalm 106 is also a historical song. Notice that both songs end with the same phrase "Praise the Lord." No matter what the song of our life, we should all be able to look back and find something for which we can praise the Lord. Psalm 107 looks back as the Israelites prepare to enter the promised land.
Focus Verses: Psalms 106:13-15 – What do these verses teach you about the Lord? What does it teach you about yourself?
For more information regarding how your financial support can help, please click here.