Amos 1-4: Day 258: Journey Through the Bible in a Year
September 16, 2022
Amos 1-4
Click here for the reading
Day 258: Journey Through the Bible in a Year
Focus Verses for Today: Amos 2:4-7
Ask the Lord for His understanding of Amos 1-4. Read Amos 1-4. Let's journey!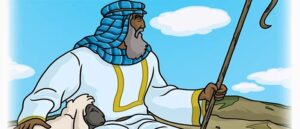 Commentary: Amos' introduction is brief before he begins pronouncing judgment on neighboring kingdoms, along with one of their crimes, and on Israel and Judah. Of course, all nations had committed more sins than what was listed by Amos, and their sins continued far into the past. He condemns these sinful actions and warns that Israel will be punished for its iniquities. The Lord, through Amos, reminds the Israelites that they have previously experienced God's judgment, yet they still have not turned away from their sins.
Focus Verses: Amos 2:4-7 – What are the sins of Israel and Judah? Are any of these sins reflected in your life? Do you need to make changes in your life?
For more information regarding how your financial support can help, please click here.