John 16-18: Day 259: Journey Through the Bible in a Year
September 17, 2022
John 16-18
Click here for the reading
Day 259: Journey Through the Bible in a Year
Focus Verses for Today: John 17:20-23
Ask the Lord for His understanding of John 16-18. Read John 16-18. Let's journey!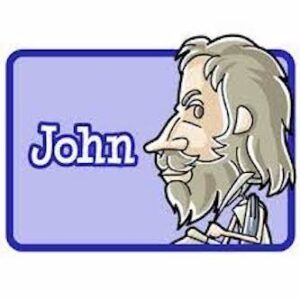 Commentary: Jesus again warns of the persecution that is to come and offers us hope through knowing that we will not be alone in our fight. The Holy Spirit will help guide and teach us, but only after Jesus is returned to His Father. Like last week, the disciples are confused and do not understand the entirety of Jesus' message. Chapter 17 is a prayer of Jesus in which we can see His relationship with His Father. Jesus prays for His disciples and for all who stand with Him. Yes! Jesus prayed for you! Jesus is arrested and taken to Annas, who once served as high priest and has remained the "power behind the (priestly) throne."
John was likely the disciple with Peter in the courtyard, as John had the priestly connections to gain entrance. Jesus' trial before the High Priest was not in accordance with many Jewish laws. The priests expected Jesus to incriminate Himself (which was against Jewish Law), and failed to call on witnesses to testify against Him (which was in accordance with Jewish Law). The religious leaders handed Jesus over to Pilate because they wanted Him executed. Pilate recognizes that Jesus did not deserve to be executed, but, instead of releasing Him, attempts to persuade the people to ask for Him to be released.
Focus Verses: John 17:20-23 – Jesus prays of you! What does He ask His Father to do for you? How have you felt Him in your life?
For more information regarding how your financial support can help, please click here.