International Death Penalty News 2022, Issue 38: China, Egypt, Equatorial Guinea, Japan, Libya, Pakistan, Palestine, Singapore, United States of America
International Death Penalty News 2022
Issue 38
China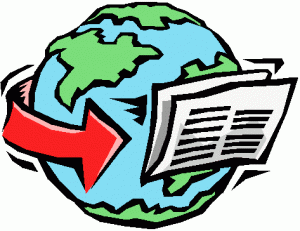 Former justice minister, 67-year-old Fu Zhenghua has been sentenced to death with a two-year reprieve. He was convicted of accepting bribes totaling about $16 million. After two years, Zhenghua's death sentence will be commuted to life in prison. In recent years, China has cracked down on corruption in the nation, especially among politicians.  
Egypt
On Saturday, September 17, 2022, a court in Upper Egypt sentenced two people to death for murder. The two people, a housewife and the man with whom she was having an affair, were convicted of murdering the woman's three children and attempting to murder her husband. The murders occurred in July 2021 and were carried out via poisoning.
Equatorial Guinea
On Monday, September 19, 2022, President Teodoro Obiang Nguema Mbasogo signed a new law ending capital punishment in the nation. Although the last official execution in Equatorial Guinea occurred in 2014, Amnesty International and other human rights groups have accused the government of making people disappear.
Japan
Fifty-seven-year-old Hiroshi Miyamoto is accused of murdering a 25-year-old woman, Mayuko Inada, at a karaoke parlor in June 2021. When asked for his plea, Hiroshi asked to be sentenced to death. He previously confessed his crime to the police. DNA evidence also links Hiroshi to the crime. Mayuko, who owned the karaoke parlor, had previously employed Hiroshi but became uncomfortable when the married man began making advances on her.
Libya
A court has sentenced a man to death for apostasy. About four years ago, the man converted from Islam to Christianity. Since then, he has been arrested several times by the militias who act as law enforcement. Since the man refused to renounce his faith in Christ and return to Islam, he was sentenced to death. The law permitting the death sentence for those who refuse to return to Islam was passed by a Congress, which has since been replaced with the House of Representatives, which repealed the law. However, the Libyan Supreme Court refuses to recognize the House of Representatives, claiming it is illegal, and therefore continues to impose the laws established by the now-defunct Congress. Libya is a predominantly Muslim society and follows Sharia (Islamic law).
Pakistan
The Pakistan Telecommunication Authority (PTA) warned internet users that they could be sentenced to death for posting blasphemous images and remarks about the Prophet Muhammad and other Holy Prophets. The warning also encouraged social media users to report other users who post such things.
Palestine
A new death sentence was issued by the Gaza Strip's Higher Crime Committee on Sunday, September 18, 2022. The man sentenced to death was convicted of murder during a family dispute on August 26, 2021.
Singapore
On Tuesday, September 20, 2022, a court acquitted a 35-year-old woman of murdering her eight-year-old daughter. At the time, the woman was suffering from untreated schizophrenia. In the days leading up to the murder, she behaved erratically and claimed to be hearing voices. She believed that her daughter was an evil spirit. Although acquitted of murder, the woman will be placed in a psychiatric institution or another suitable place for an undetermined amount of time.
United State of America
On Thursday, September 22, 2022, Alan Miller was scheduled to be executed in Alabama. His execution was delayed for several hours due to appeals. Ultimately, the Supreme Court of the Untied States ruled that Alabama could proceed with the execution, however, technicians had difficulties accessing Alan's veins. The execution was called off and the execution warrant expired at midnight. Fifty-seven-year-old Alan murdered 32-year-old Lee Holdbrooks, 28-year-old Christopher Scott Yancy, and 39-year-old Terry Jarvis on August 5, 1999, in Pelham, Alabama.
On Thursday, September 22, 2022, Richard Glossip was scheduled to be executed by the state of Oklahoma. His execution has been rescheduled for Thursday, December 8, 2022. The stay was granted "to allow time for the Oklahoma Court of Criminal Appeals to address a pending legal proceeding," according to a statement issued by Governor Kevin Stitt. In recent weeks, an independent review of Richard's case has raised questions about his guilt. Richard has insisted he is innocent of the crime for which he is convicted. Fifty-nine-year-old Richard is convicted of hiring someone to murder 54-year-old Barry Alan Van Treese in Oklahoma City, Oklahoma on January 7, 1997. 
Federal prosecutors and US Attorney General Merrick Garland have announced they plan to seek the death penalty against Sayfullo Saipov. Saipov is accused of using a truck to kill eight people on a bike path in Manhattan, New York, on October 31, 2017. In July 2021, Garland announced a moratorium on federal executions and some believed he would cease pursuing capital punishment in federal cases. Jury selection is scheduled to begin a few weeks and the trial could stretch into January 2023.
Guy Gamble has died while on death row in Florida. Gamble was convicted of murdering his landlord, Helmut Kuehl. He told his girlfriend he was going to commit the murder several days before doing so and even used her to rehearse the murder, along with his co-conspirator, Michael Love. The murder occurred on December 10, 1991. Gamble was sentenced to death, while Love pled guilty and received a sentence of life in prison.
In 1999, the majority of a Florida jury voted to sentence James Belcher to death. He was convicted of raping and murdering 29-year-old Jennifer Embry, a student at Florida Technical College in her Westside, Florida townhouse in 1996. However, since the jury decision was not unanimous, Belcher became eligible to receive a new sentencing trial after a 2020 ruling by the Supreme Court of the United States, which found that non-unanimous death sentences were unconstitutional. Florida prosecutors attempted to secure a second death sentence for Belcher but were ultimately unsuccessful. Instead, Belcher is sentenced to life in prison.
In 2013, Joshua Russell was sentenced to death in Alabama for murdering 27-year-old Anniston police officer Justin Sollobub. Four years later, in 2017, his death sentence was overturned and Russell was granted a new sentencing trial. Now, a jury has sentenced Russell to life in prison, with only one juror voting to sentence him to death.
For more information regarding how your financial support can help, please click here.