Psalms 114-116: Day 270: Journey Through the Bible in a Year
September 28, 2022
Psalms 114-116
Click here for the reading
Day 270: Journey Through the Bible in a Year
Focus Verses for Today: Psalms 115:2-8
Take a moment and pray, asking for understanding of today's reading. Read Psalms 114-116. Let's journey!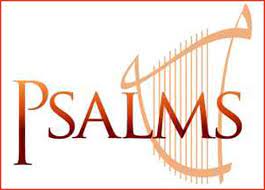 Commentary: The authors of today's psalms are unknown. All three of these psalms were sung at Passover. Jesus sang them on His final night. He knew what was coming and took great comfort in them. Psalm 114 is a psalm of remembrance. It remembers how the Lord provided for the Israelites as they came out of Egypt. Psalm 115 is a psalm of praise. We can take comfort in the fact that we have a living God, not a god made by the hands of men. Psalm 116 is a psalm of thanksgiving. We should always remember to thank God for what he has done for us and others. God is there for us in good times and in bad. Pray to Him during the bad times and thank Him for the good times.
Focus Verses: Psalms 115:2-8 – Never forget that the Lord God is a living God! He is not man-made. How do these verses inspire and encourage you? What do they teach you?
For more information regarding how your financial support can help, please click here.