International Death Penalty News 2022, Issue 40: Bangladesh, India, Jordan, Pakistan, Saudi Arabia, Singapore, United States of America
International Death Penalty News 2022
Issue 40
Bangladesh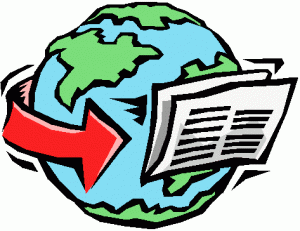 On Tuesday, September 27, 2022, 28-year-old Amir Chan was convicted and sentenced to death for kidnapping and murdering a two-year-old boy. The boy, Abdus Salam, disappeared on August 11, 2018, from Raipur village. His family then received a ransom note. However, Amir killed the child and left the body at a neighbor's home, where police later found it.  
India
The Supreme Court has overturned the conviction and death sentence for a man identified as Chotkau. Chotkau was convicted of raping and murdering a six-year-old girl. However, upon review of the case, the Court noted that police failed to properly investigate the crime and that there was no physical evidence linking Chotkau to the crime. Additionally, Chotkau was extremely poor and unable to afford a lawyer. He had to make several requests for representation to be provided. The Supreme Court also reprimanded the police for failing to provide justice to the family of the victim due to their lack of investigation.
Jordan
An unnamed man has been sentenced to death for murdering his father in Wadi Araba on December 6, 2020. The murder occurred after the father beat the son to "encourage him to work harder." The son had helped his father plant some trees, but then refused to continue working for him, leading to the beating. The son returned to his family in Amman, but then later returned to his father's house in order to kill him. He then attempted to conceal the murder.
Pakistan
On Sunday, September 25, 2022, Shaheed from Shabqadar was sentenced to death for a double murder. Shaheed opened fire inside a house after an argument. Three people were struck by bullets. Seven-year-old Haseena was killed and two other women were injured. One of the women later died at the hospital from her injuries.
On Thursday, September 29, 2022, Muhammad Siddique Bangali was sentenced to death by hanging and given a fine. He is convicted of raping and murdering a nine-year-old girl. His coconspirator was sentenced to seven years in prison. The girl was kidnapped on April 30, 2020.
President Arif Alvi rejected clemency petitions from five death row inmates. The five men were identified as Muhammad Shaban, Muhammad Imran, Muhammad Afzal, Muhammad Akbar, and Muhammad Asghar. All five men are convicted of murder.
Saudi Arabia
On Sunday, October 2, 2022, an Ethiopian woman was executed. She was convicted of murdering 12-year-old Saudi national Nawal Al Bishi. Nawal was stabbed multiple times while she was sleeping. The Ethiopian woman worked as a maid for the family.
Singapore
On March 24, 2016, 49-year-old Singaporean national Mohamed Ansari Mohamed Abdul Aziz and his 26-year-old Indonesian girlfriend, Bella Fadila were arrested for possessing drugs. Initially, Mohamed claimed Bella was not involved but later changed his story and claimed that most of the drugs were hers. The High Court rejected this argument, sentencing Mohamed to death.
United States of America
On Wednesday, October 5, 2022, John Ramirez was executed in Texas. John was convicted and executed for the murder of 45-year-old Pablo Castro on July 19, 2004, in Corpus Christi, Texas.
On Thursday, October 6, 2022, Gary Sutton was scheduled to be executed in Tennessee. His execution was stayed by the governor to allow time to review the state's execution protocol. Gary is convicted of murdering 24-year-old Tommy Griffin and Connie Branam. 
Gavin Newsom, governor of California, has signed a bill into law that expands the Racial Justice Act to prisoners on death row. Current death row prisoners are now eligible for relief from convictions and death sentences that were obtained "on the basis of race, ethnicity, or national origin." Originally, the Racial Justice Act only applied to cases that received judgment after January 1, 2021. Now all prisoners, including those who were convicted but have since been released, are eligible to apply for relief. Additionally, Governor Newsom signed a separate bill requiring courts to vacate the death sentences of people determined to be permanently incompetent and, therefore, ineligible to be executed.
On Tuesday, October 4, 2022, 50-year-old Richard Darren Emery was sentenced to death in Missouri. He is convicted of murdering his 39-year-old girlfriend, Kate Kasten; Kate's two children 10-year-old Jonathan and eight-year-old Zoe; and Kate's 61-year-old mother, Jane Moeckel. The murders occurred on December 28, 2018, in St Charles, Missouri. After the murders, he stabbed another woman seven times while attempting to steal her car, and shot at police officers in his attempts to get away. The jury was unanimous in its decision.
During the June 2020 riots in St. Louis, Missouri, 77-year-old former police captain David Dorn was shot and killed by rioters. David was responding to a burglary alarm when he and four others were pelted with rocks and struck by bullets. Now, 26-year-old Stephan Cannon has been convicted of his murder and sentenced to life in prison, without the possibility of parole, following the conclusion of his jury trial.
Prosecutors in Mississippi announced their intent to seek the death sentence for six people accused of murdering 39-year-old Justin Mayfield on December 22, 2021. The group was robbing Justin's home in Plantersville, Mississippi at the time. The six accused have been identified as 22-year-old Peyton Bogan, 21-year-old Christopher Scott Clayton, 29-year-old Shanery Hampton, 29-year-old Gavin Jeffers, 32-year-old Anthony Dixon, and 32-year-old Dartonio Pinson.
For more information regarding how your financial support can help, please click here.