Acts 3-4: Day 280: Journey Through the Bible in a Year
October 8, 2022
Acts 3-4
Click here for the reading
Day 280: Journey Through the Bible in a Year
Focus Verses for Today: Acts 4:13-20
Ask the Lord for His understanding of Acts 3-4. Read Acts 3-4. Let's journey!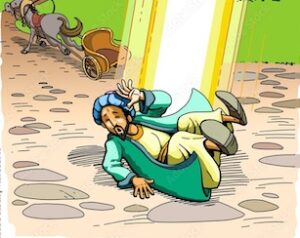 Commentary: Chapter 3 begins with Peter and John partaking in normal activities: they were going to the temple to pray, as they had done countless times before. On their way in, they encountered a beggar who could not walk. They were drawn to the beggar. It is an example of the Spirit working! Sometimes, God throws a ministry opportunity directly in our path, as He did with Peter and John. By healing the beggar, Peter was able to deliver an amazing and inspiring sermon to all who were gathered around. This chapter also serves as a reminder as to why we must always be prepared, so that God may use us to our full potential. We are also reminded that we should not take credit for the works of God.
Chapter 4 continues the story of Peter and John. Unsurprisingly, the Sadducees received word about Peter and John and were unhappy with what was happening. Peter and John were the first (recorded) Christians held in jail for their beliefs. Peter and John did not allow the religious leaders to scare them into silence. Even while they were in jail, their message spread and many came to know Christ. The early Christian church was united and dedicated to spreading the Word of God.
Focus Verses: Acts 4:13-20 – How are Peter and John described? Why did Jesus not choose more educated, impressive disciples? Taking into consideration the description of Peter and John, can the Lord use you to do amazing things? Are you listening and willing to enact God's will for your life?
For more information regarding how your financial support can help, please click here.