20th World Day Against the Death Penalty
Monday, October 10, 2022, is the 20th World Day Against the Death Penalty.  For the last 20 years, those opposed to capital punishment have come together on this day to raise awareness about the death penalty and advocate against it.  Each year, the World Coalition Against the Death Penalty focuses on a different location or topic about which to raise awareness.  This year, they are focusing on the link between the death penalty and " torture or other cruel, inhuman, and degrading treatment or punishment."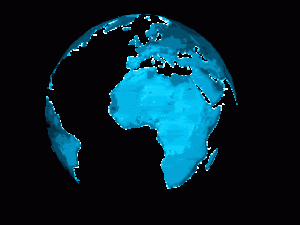 In some nations, many inmates allege that they are tortured into confessing to crimes that they did not commit.  This coerced confession is then used to secure a death sentence against that person.  Additionally, in many nations, death row inmates are kept in either relative isolation, or in extremely crowded prisons and cells, with limited opportunities to obtain jobs within the prison and communicate with family members and their attorney, if they have one.  In some cases, family members and attorneys do not receive notification of the execution until it has already been carried out.
In the United States, there has been a growing movement to overhaul how death row inmates are imprisoned.  This is, in part due to the increase of the amount of time an inmate spends on death row.  Death row inmates were, at one time, all held in strict isolation – single cells with little to no communication with others in the prison.  Time outside of one's cell was minimal.  In some states, death row inmates are now able to earn more privileges, such as additional recreational time and moving to a lower security facility, which automatically brings about more freedoms.  
While inmates have been sent to death row for heinous crimes, they are still people, created by God.  They are worthy of being shown compassion and treating kindly.  On this, the 20th World Day Against the Death Penalty, we, at The Forgiveness Foundation Christian Ministries, ask that you pray for those on death row.  Pray for those that are unjustly imprisoned.  Pray for those who are suffering.  Also, remember the family members of those on death row and the struggles they face.
For more information regarding how your financial support can help, please click here.