Numbers 33-36: Day 282: Journey Through the Bible in a Year
October 10, 2022
Numbers 33-36
Click here for the reading
Day 282: Journey Through the Bible in a Year
Focus Verses for Today: Numbers 36:2-9
Before reading Numbers 33-36, pray for understanding of today's reading. Read Numbers 33-36. Let's journey!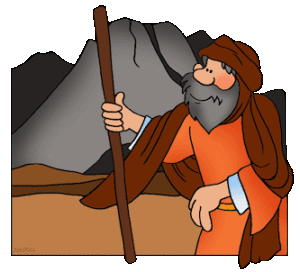 Commentary: God was with the Israelites every step of their 40-year journey in the desert. We may not know exactly what happened, but we know that God was with them. God also provided instructions for the Israelites for entering the Promised Land, instructions which the Israelites did not follow. God, however, still has a plan! For everyone! Chapter 35 focuses on the cities for the Levites, which also serve as a safe refuge for those who commit unintentional murder. In the final chapter were return to a previous issue: the daughters of Zelophehad, who had several daughters but no sons.
Focus Verses: Numbers 36:2-9 – What was the issue with Zelophehad's daughters? How was it resolved? What does this teach you about the Lord?
For more information regarding how your financial support can help, please click here.