Psalms 119: Day 284: Journey Through the Bible in a Year
October 12, 2022
Psalms 119
Click here for the reading
Day 284: Journey Through the Bible in a Year
Focus Verses for Today: Psalms 119:33-40
Take a moment and pray, seeking understanding for today's reading. Read Psalms 119. Let's journey!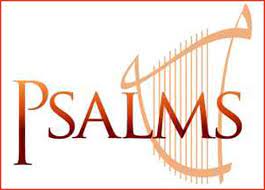 Commentary: The author of Psalm 119 is unknown, although most scholars believe it is either David, Ezra, or Daniel. Psalm 119 is the longest chapter in the Bible at 176 verses. Psalm 119 is broken down by the letters of the Hebrew alphabet, with eight verses attributed to each letter. It is a joyful psalm, a psalm of praise, which reveals the coming of Jesus Christ, our Savior. We are to live a life in obedience to the Lord God, which includes studying His word to grow closer and better know Him.
Focus Verses: Psalms 119:33-40 Is this you? Is this your prayer? Should it be?
For more information regarding how your financial support can help, please click here.