Proverbs 29-30: Day 285: Journey Through the Bible in a Year
October 13, 2022
Proverbs 29-30
Click here for the reading
Day 285: Journey Through the Bible in a Year
Focus Verses for Today: Proverbs 29:15-17
Ask the Lord for His understanding of Proverbs 29-30. Read Proverbs 29-30. Let's journey!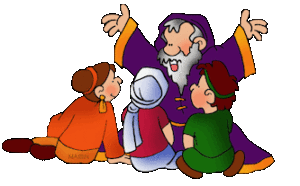 Commentary: King Solomon, renowned for his wisdom is considered to have written most of Proverbs, however, chapter 29 is the final chapter attributed to him. It is important to remember that Solomon's wisdom was not his own. His wisdom was a gift from the Lord. Chapter 30 contains the sayings of Agur, about whom we know practically nothing. Many of his questions are similar to the ones asked by Job.
Focus Verses: Proverbs 29:15-17 – Why is discipline a necessary part of raising a child? What is the purpose of discipline? How has discipline helped shape the person you are today? If you have children, consider how you discipline them. If you do not have children, consider how you would discipline them?
For more information regarding how your financial support can help, please click here.