International Death Penalty News 2022, Issue 41: Iran, Saudi Arabia, United States of America
International Death Penalty News 2022
Issue 41
Iran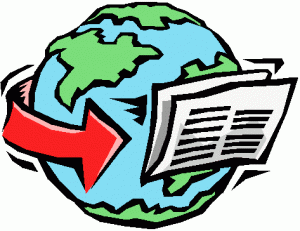 On Wednesday, September 28, 2022, Kiumars Parvaneh and Hassan Hojati were executed in Qazvin Central Prison. They were convicted of rape in the same case after being arrested less than two years ago. Following their convictions, the Supreme Court immediately upheld their sentences. State officials and the media have not yet reported their executions.
On Sunday, October 2, 2022, four men were executed at Shiraz Central Prison, likely by hanging. The men have been identified as Hashem Mahmoudzadeh, Yousef Ali-Chalani, Abbas Fathalian, and Heydar Ramezani. All four were convicted on drug-related charges. State officials and the media have not reported their executions.
On Sunday, October 2, 2022, five men were executed in Mashhad Central Prison. Four of the five men were Baluch minorities and identified as Asef Shibak, 20-year-old Saeed Shibak, Ramezan Mazarzehi, and Avaz Bilrani. The fifth man was not identified by name. All were convicted on drug-related charges. Their executions have not yet been reported by state officials and the media.
On Monday, October 3, 2022, two unnamed men were executed at Shiraz Central Prison. The executions were likely carried out by hanging. The two men were convicted on drug-related charges. State officials and the media have not reported their executions.
Saudi Arabia
On Sunday, October 2, 2022, three members of the Howeitat tribe have been sentenced to death for resisting their tribes' displacement. The Howeitat tribe was forced to move so that their land could be used to construct a mega site to house the 2029 Asian Winter Games. The three men sentenced to death have been identified as Shadli, Atallah, and Ibrahim al-Howeiti. Some tribesmen were shot and killed while resisting and some tribesmen were given lengthy prison sentences. Many human rights groups have criticized the use of the death penalty in this case, calling it unjust.
United States of America
Prison officials informed Dallas County District Attorney John Creuzot that death row inmate Donald Andrew Bess died from a heart attack. Donald was 74 years of age. He was convicted and sentenced to death in Texas for the 1984 rape and murder of 20-year-old Angela Samota. Angela was a student at Southern Methodist University at the time of her death. Donald was not convicted of her murder until persevered DNA evidence was retested in 2008. The evidence linked Donald, who was already convicted of raping two other women, to Angela's murder.
The Supreme Court of the United States has refused to take up the case of Texas inmate Andre Lee Thomas. Andre, who is black, murdered his estranged wife, who was white. He also murdered their interracial child and another child. During jury selection for his trial, three jurors expressed opposition to interracial marriage, however, Andre's attorney did not oppose their placement on the jury. Since his conviction, he has argued in his appeal that his right to an impartial jury was violated. Texas attorneys claimed that the jurors were questioned and said they were able to make an impartial decision based upon the evidence in the case. The vote by the Supreme Court was 6-3, with Justices Sonia Sotomayor, Elena Kagan, and Ketanji Brown Jackson dissenting.
A jury in Fort Lauderdale, Florida, has recommended that Nikolas Cruz be sentenced to life in prison without parole. Prosecutors were seeking the death penalty. Cruz pled guilty to the 2018 Valentine's Day shooting at Marjory Douglas High School in Parkland, Florida, where 17 people were killed. The jury would have needed to unanimously agree in order to sentence Cruz to death. Cruz is expected to be formally sentenced on November 1, 2022.
The Attorney General's Office in Alabama has asked that death row inmate Alan Miller quickly be given a new execution date. Miller was scheduled to be executed on September 22, 2022, however, appeals delayed the start of his execution. His execution was scheduled to begin at 6 pm local time, with the execution warrant lasting until midnight. The Supreme Court ruled to allow the execution to proceed around 9 pm. Over the next 2.5 hours, multiple attempts were made to find a vein and establish an IV line. Ultimately technicians were unsuccessful and the execution was called off around 11:30 pm. Miller is convicted of murdering 32-year-old Lee Holdbrooks, 28-year-old Christopher Scott Yancy, and 39-year-old Terry Jarvis on August 5, 1999, in Pelham, Alabama during a multi-workplace shooting.
In July, Oklahoma gave death row inmate John Hanson an execution date of December 15, 2022. Hanson was convicted and sentenced to death in Oklahoma for the murder of 77-year-old May Agnes Bowles during a carjacking on August 31, 1999. However, Hanson is not in the custody of the state of Oklahoma. Instead, he is currently serving a life sentence at a federal prison in Louisiana for a bank robbery. The bank robbery occurred after Hanson murdered Mary, however, he was first convicted on federal robbery charges. Now, the Federal Bureau of Prisons has denied a request from Oklahoma to transfer Hanson into Oklahoma custody to carry out the execution. A district attorney in Oklahoma has called the move "political" and claims there is no reason to block the request for a transfer. Federal officials, when denying the transfer request, claimed that it "is not in the public's best interest" to transfer Hanson.
On October 9, 2022, Steven Maurice Evans died while on Florida's death row. No information has been given regarding his cause of death. Steven was 55 years of age. He was convicted and sentenced to death for murdering Kenneth Lewis. Steven, Kenneth, and two others had planned to carry out a robbery of a fellow drug dealer on April 26, 1996, however, Kenneth abandoned the others by fleeing in the getaway car. Steven and the two others soon found Kenneth and killed him for leaving them behind.
On December 19, 1996, Scott Forrest Collins was sentenced to death in California. He was convicted of kidnapping and murdering 41-year-old Fred D. Rose, a construction supervisor, on January 23, 1992, in Valencia, California. Earlier this year, Los Angels County District Attorney's Office requested that Collins' death sentence be vacated and that he be resentenced to life in prison. The family of the victim opposed this request, however, Collins was officially resentenced to life in prison. Los Angels County District Attorney Greg Gascon has stated that his office will not seek any new death sentences and is working to re-sentence those already on death row.
David Simonsen was sentenced to death in Oregon on February 24, 1989. He was convicted of murdering German tourists, Una Tuxen and Katrin Reith, on September 1, 1988. Now, he has been resentenced to life in prison. In 2019, the Oregon legislature redefined the meaning of aggravated murder. Under the new meaning, murdering two or more people at once is no longer categorized as aggravated murder. The bill was retroactive, meaning older cases, like Simonsen's, could use it to appeal their sentences. This legal change led to Simonsen's death sentence being vacated and him being given a new sentence of life in prison.
In 1989, Dayton Leroy Rogers was convicted of murdering seven women and sentenced to death. In three subsequent retrials, Rogers was again sentenced to death in each of them. Then, in November 2021, the Oregon Supreme Court again overturned Rogers' death sentence. Now, it has been announced that he has been resentenced to life in prison. Oregon has not carried out an execution in almost 20 years, and the past two governors have issued moratoriums on executions in the state. Rogers' victims were Jennifer Smith, Cynthia "Dee Dee" Diane DeVore, Maureen Ann Hodges, Reatha Marie Gyles, Nondace "Noni" Kae Cervantes, Lisa Marie Mock, and Christine Lotus Adams. He is also suspected of murdering an eighth woman, although her body has never been identified and Rogers was never charged with her death.
For more information regarding how your financial support can help, please click here.