Psalms 120-121: Day 291: Journey Through the Bible in a Year
October 19, 2022
Psalms 120-121
Click here for the reading
Day 291: Journey Through the Bible in a Year
Focus Verses for Today: Psalms 121:5-8
Take a moment and pray, seeking understanding for today's reading. Read Psalms 120-121. Let's journey!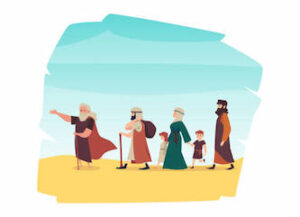 Commentary: Beginning with Psalm 120 is a group of psalms known as the Traveling Psalms. They would be sung during the journey to Jerusalem. Psalm 121 would be sung as the hills of Judah came into view. You would be excited, knowing that your journey was almost at an end.
Focus Verses: Psalms 121:5-8 – Do these verses bring you comfort? What do these verses mean to you? What do they tell you about the Lord?
For more information regarding how your financial support can help, please click here.