Proverbs 31: Day 292: Journey Through the Bible in a Year
October 20, 2022
Proverbs 31
Click here for the reading
Day 292: Journey Through the Bible in a Year
Focus Verses for Today: Proverbs 31:6-9
Ask the Lord for His understanding of Proverbs 31. Read Proverbs 31. Let's journey!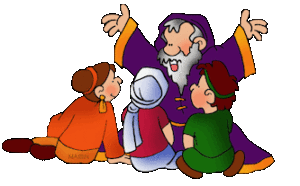 Commentary: The identity of King Lemuel is unknown, although some have speculated that it is King Solomon. King Lemuel shares advice given to him by his mother. Although it is directed at fellow rulers, all can take this advice, as we are all to be leaders. The final part of chapter 31 addresses women, especially wives and mothers. Women are equal to men, with their own responsibilities.
Focus Verses: Proverbs 31:6-9 – Do you care about those in the world who are worse off than you? How do you help them? What do these verses mean to you?
For more information regarding how your financial support can help, please click here.