James 1-3: Day 295: Journey Through the Bible in a Year
October 23, 2022
James 1-3
Click here for the reading
Day 295: Journey Through the Bible in a Year
Focus Verses for Today: James 2:14-26
Before reading, stop and pray, asking that the Lord provide understanding of James 1-3. Read James 1-3. Let's journey!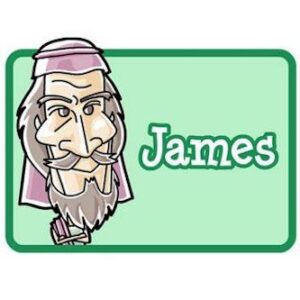 Commentary: The author, James is the brother of Jesus, however, he does not identify himself as such, acknowledging Jesus Christ as Lord. James was writing to "the twelve tribes" which were likely scattered with many outside of Palestine. James quickly moves from topic to topic, requiring careful study. James, like Paul, refers to trials as joyful. We do not have to be joyful during trials or seek out trials, but we should rejoice in knowing that we are gaining a deeper understanding and furthering our relationship with the Lord. Our actions are to reflect our growing knowledge of the teachings of God's Word.
Focus Verses: James 2:14-26 – James is not advocating for salvation through works, but salvation through faith. How do these examples show that? How does your life show your salvation?
For more information regarding how your financial support can help, please click here.