Psalms 122-124: Day 298: Journey Through the Bible in a Year
October 26, 2022
Psalms 122-124
Click here for the reading
Day 298: Journey Through the Bible in a Year
Focus Verses for Today: Psalms 123:1-2
Take a moment and pray, seeking understanding for today's reading. Read Psalms 122-124. Let's journey!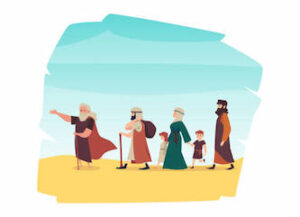 Commentary: These three psalms are part of the Traveling Psalms, sung on the way to Jerusalem. Psalm 122 was written by David and expresses joy at seeing Jerusalem and excitement at going to worship at the Temple. Psalm 123 describes joy at seeing the Temple and looks toward the future. Psalm 124, also written by David, recounts Israel's past and praises the Lord for saving them.
Focus Verses: Psalms 123:1-2 – Where do your eyes look? Where should you be looking?