Ecclesiastes 1-2: Day 299: Journey Through the Bible in a Year
October 27, 2022
Ecclesiastes 1-2
Click here for the reading
Day 299: Journey Through the Bible in a Year
Focus Verses for Today: Ecclesiastes 2:12-17
Ask the Lord for His understanding of Ecclesiastes 1-2. Read Ecclesiastes 1-2. Let's journey!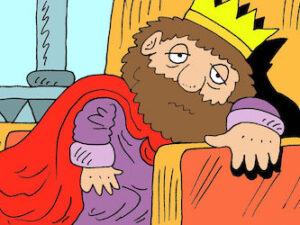 Commentary: It is commonly thought that Solomon wrote this book, although his authorship is debated. Ecclesiastes can be a depressing book, as it considers a life without the Lord. A life without the Lord is a life without completeness and peace.
Focus Verses: Ecclesiastes 2:12-17 – Knowledge, commonly thought of as wisdom, is greatly valued in the world today. What does today's reading say about the difference between wisdom and knowledge? Can knowledge fulfill your life?
For more information regarding how your financial support can help, please click here.