Habakkuk 1-3: Day 300: Journey Through the Bible in a Year
October 28, 2022
Habakkuk 1-3
Click here for the reading
Day 300: Journey Through the Bible in a Year
Focus Verses for Today: Habakkuk 1:13; 2:2-3
Ask the Lord for His understanding of Habakkuk 1-3. Read Habakkuk 1-3. Let's journey!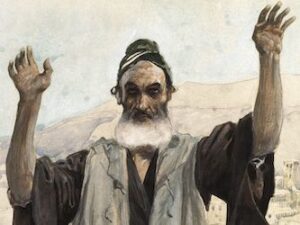 Commentary: A rather untraditional book of prophecy, Habakkuk records his conversations with the Lord, in which he asks many questions that we still ask today! The questions include why God allows evil and why it seems that God ignores those crying out to Him. Habakkuk concludes secure in his faith in the Lord.
Focus Verses: Habakkuk 1:13; 2:2-3 – What is Habakkuk asking? What is the Lord's response? Are any of your questions asked by Habakkuk? What is the Lord's response?
For more information regarding how your financial support can help, please click here.