International Death Penalty News 2022, Issue 43: Afghanistan, Bangladesh, Egypt, Iran, Japan, Singapore, Somalia, United States of America
International Death Penalty News 2022
Issue 43
Afghanistan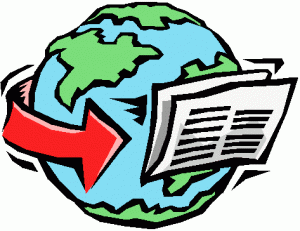 On Friday, October 14, 2022, 24-year-old Salima was to be executed by stoning. She was convicted of adultery. On Thursday, October 13, 2022, Salima instead committed suicide. Salima was arrested and sentenced to death after she was discovered with a man who was not a member of her family. Allegedly, they ran away to get married, however, they were arrested by Taliban forces. During the arrest, the man was shot and killed.
Bangladesh
Four people have been sentenced to death for the rape and murder of seven-year-old Mahi Umme Tabassum. The four convicted have been identified as 24-year-old Bappi Ahmed, 37-year-old Kamal Pasha, Shamim Reza, and 23-year-old Lavlu Sheikh. Mahi was attending a two-day event on December 14, 2020, with her grandfather and aunt. She went to buy sweets from a store when Ahmed convinced her to come with him by promising to buy her peanuts. Instead, Ahmed took her to the local Hajji Kazem Zubeda Technical College, where she was raped by him and his three friends. An investigation revealed that Ahmed was feuding with Mahi's father. All four were arrested before the end of the year. They confessed to the rape and murder during interrogation.
Egypt
Nine members of one family have been sentenced to death by a court in Minya, Egypt. A man, his wife, their three sons, the man's brother, the brother's wife, and their two sons were all sentenced to death after being convicted of murdering a man and mutilating his body. Allegedly, there was a marriage dispute between the two families, which escalated to violence. A family member of the deceased was also injured in the attack.
Iran
On Wednesday, October 19, 2022, three men were executed in Sari Central Prison, likely by hanging. The three men were not named. All were convicted of murder and sentenced to qisas, that is, retribution in kind. The murder occurred six years ago in the village of Ghaleh Sar in Neka. Iranian law does not differentiate between intentional and accidental murder. All killings are classified as intentional murders and mitigating evidence is rarely considered. Additionally, after conviction, the family of the victim chooses between sentencing the convicted to death, receiving monetary compensation called diya or blood money, or granting forgiveness.
On Wednesday, October 19, 2022, 28-year-old Mansour Ghorbani-Bendarati was executed in Isfahan Central Prison. He was convicted of murder and sentenced to qisas. Mansour was arrested for the murder seven years ago.
Juma Gumshad Zahi and Habil Shahnawazi (Hossein Zahi) were executed in Zahedan Central Prison. The date of their execution was not stated. Both men were convicted on drug-related charges. Both men were also Baloch minorities. Executions in Iran are usually carried out by hanging.

Thirty-year-old Mohammad Zarakzahi, a Baloch minority, was executed in Zabul Prison. He was convicted on drug-related charges. The date of his execution was not reported. Executions are typically carried out by hanging.

Over 300 individuals have been charged for participating in the ongoing protests in Iran. The protest initially started over the death of a woman who was arrested for not wearing a headscarf and was then allegedly beaten to death while in police custody. Of the 300 people indicated, at least four have been charged with "waging a war against God." If convicted of that charge, the four could be sentenced to death.
Japan
Two death row inmates are appealing the nation's practice of only giving death row inmates two hours of notice before their execution is carried out. Authorities claim that the policy safeguards the "emotional stability" of those on death row, especially those about to be executed. Inmates and family members of executed inmates claim the policy prevents families from saying goodbye, prevents the inmates from receiving spiritual comfort, and deprives the inmates of their legal rights.
Singapore
On Thursday, October 27, 2022, 31-year-old Shen Hanjie was sentenced to death for drug trafficking. Shen was arrested in 2018 when police discovered 25 packets of heroin in his bedroom. Shen alleged that he believed the drugs were marijuana and that he was simply keeping them for an acquaintance he had only met once. However, Shen's story has not been consistent. The judge found that the prosecution had proved their case beyond a reasonable doubt and sentenced him to death.
Somalia
On Wednesday, October 26, 2022, two men were executed in Mogadishu. The two men are alleged to be ISIS assassins and were identified as Adan Mohamed Ali Mohamud and Mohamed Ali Mohamed Farah. They were convicted in several assassinations in Mogadishu and Bosaso in 2018 and 2019.
United States of America
On Wednesday, October 26, 2022, Ohio planned to execute Quisi Bryan. Due to an ongoing moratorium on executions in the state, Bryan's execution is rescheduled to January 7, 2026. Bryan is convicted of murdering 32-year-old police officer Wayne Leon on June 25, 2000, in Cleveland, Ohio. Executions have been on hold in the state for several years due to ongoing problems establishing an execution protocol and obtaining drugs for use in executions.
Prosecutors in Florida are seeking the death penalty against Mark Wilson, Jr. Wilson was recently convicted of murdering 12-year-old Robert Baker and his brother 14-year-old Tayten. At the time of the murders, Wilson was dating the aunt of the two boys, whom he stabbed and beat to death inside their home in Melrose, Florida. Wilson alleges he was high at the time of the murders and does not remember committing them.
Scott Peterson has officially been moved off death row in California after being transferred to Mule Creek State Prison, which is in Sacramento, California. Peterson was initially convicted and sentenced to death for murdering his wife, 27-year-old Laci Peterson, who was eight months pregnant with their son, Conner. Scott is convicted of killing Laci and dumping her body into the San Francisco Bay on Christmas Eve 2002. His death sentence was overturned in August 2020, after it was determined that some potential jurors were improperly dismissed. Further investigation into the jury may result in a new trial, as one of the jurors may have been unfairly biased. Peterson remained on death row in San Quentin State Prison for several months after his sentence was overturned as it allowed him greater access to his attorneys.
In 2013, Dennis Thurnado Glover was sentenced to death in Florida. He was convicted of murdering his 51-year-old neighbor Sandra Allen in May 2012, in Jacksonville, Florida. Glover alleged that he heard screaming and entered the apartment to help Sandra. However, his DNA was found in multiple areas of the crime scene. He also had Sandra's blood on his clothing and shoes. Now, he has been resentenced to life in prison because his jury did not unanimously recommend he be sentenced to death.
For more information regarding how your financial support can help, please click here.