Ecclesiastes 3-4: Day 306: Journey Through the Bible in a Year
November 3, 2022
Ecclesiastes 3-4
Click here for the reading
Day 306: Journey Through the Bible in a Year
Focus Verses for Today: Ecclesiastes 4:4-7
Ask the Lord for His understanding of Ecclesiastes 3-4. Read Ecclesiastes 3-4. Let's journey!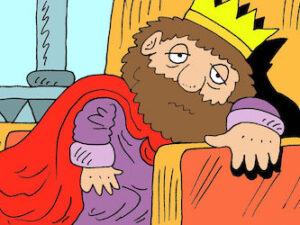 Commentary: In chapter 3, the author explores the idea that there is a time in life for everything. How many times did the Lord refrain from destroying Israel because a king, a prophet, or a leader, intervened, repented, and asked for God's mercy? Our actions and words are considered by the Lord. In the latter part of the chapter, Solomon considers politics and death. Without the Lord, what is the purpose of life? Chapter 4 continues examining a life without the Lord. It is not a happy life, but a life with no meaning.
Focus Verses: Ecclesiastes 4:4-7 – Why do we work? Can work alone bring you fulfillment?
For more information regarding how your financial support can help, please click here.