International Death Penalty News 2022, Issue 44: Iran, Saudi Arabia, Singapore, United States of America
International Death Penalty News 2022
Issue 44
Iran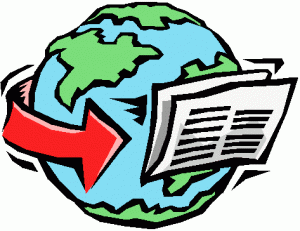 On Sunday, October 23, 2022, 30-year-old Sajad Zeinivandnejad was executed at Boroujerd Prison. He was convicted of murder and sentenced to qisas, that is, retribution in kind. Sajad was arrested in February 2020. His execution has not yet been reported by state officials or the media.
On Thursday, October 27, 2022, an unidentified woman was executed in Boroujerd Prison. She was allegedly sentenced to death for the murder of her husband. State officials and the media have not yet reported her execution.
On Tuesday, November 1, 2022, Jalal Mulaii was executed in Zanjan Central Prison. He was convicted of murder and sentenced to qisas, that is, retribution in kind. Jalal has spent the last three on death row. His execution has not yet been reported by state officials or the media.
Saudi Arabia
On Sunday, October 23, 2022, Bibek Dahal, a Nepali national, was executed by beheading. He was convicted of murder and bestiality. The execution occurred despite repeated requests for clemency by Nepal. Nepali authorities claim they were never informed of the pending execution and were instead notified two days after it occurred.
Singapore
The Singapore Court of Appeals acquitted Malaysian national, G. Punithan. Punithan was initially sentenced to death in May 2020 for trafficking drugs. He was the first person to be sentenced by remote hearing due to government closures during covid-19. Punithan was arrested for drug transactions that occurred in October 2011. He was acquitted due to the inability of the prosecution to prove the case against him beyond a reasonable doubt.
United State of America
The state of Oklahoma is suing the Federal Bureau of Prisons for refusing to transfer John Hanson into Oklahoma custody. Hanson has been sentenced to death in Oklahoma for the 1999 murder of 77-year-old Mary Agnes Bowles in Tulsa. However, Hanson is currently incarcerated in a federal prison in Pollock, Louisiana, where he is serving a life sentence for numerous federal convictions. So far, the Federal Bureau of Prisons has refused to transfer Hanson back to Oklahoma, claiming "it is not in the public's best interest." Last year, the US Justice Department announced it would be halting federal executions, however, it is uncertain if the moratorium is the reason for the refusal to transfer. Attorneys for Oklahoma are "infuriated" by the decision, claiming such a refusal has never happened in their memory. Hanson is scheduled to be executed on December 15, 2022. He has a clemency hearing scheduled for November 9, 2022.
The Idaho Supreme Court ruled that it will not reconsider clemency for death row inmate Gerald Ross Pizzuto, Jr. Pizzuto is convicted and sentenced to death for murdering two gold prospectors in McCall, Idaho in 1985. He was seeking clemency from his death sentence, arraign that he is terminally ill and should be allowed to die a natural death. Pizzuto's case began when he was scheduled to be executed in June 2021. He sought clemency due to his terminal bladder cancer and the Idaho Commission of Pardons and Paroles recommended clemency by a vote of 4-3. Idaho Governor Brad Little rejected the recommendation and did not grant clemency. Pizzuto appealed to the Idaho Supreme Court, arguing that the governor lacked the authority to reject the recommendation by the commission. With the Idaho Supreme Court's latest ruling, Idaho can again seek an execution date for Pizzuto.
For more information regarding how your financial support can help, please click here.