Zephaniah 1-3: Day 307: Journey Through the Bible in a Year
November 4, 2022
Zephaniah 1-3
Click here for the reading
Day 307: Journey Through the Bible in a Year
Focus Verses for Today: Overall Thoughts
Ask the Lord for His understanding of Zephaniah 1-3. Read Zephaniah 1-3. Let's journey!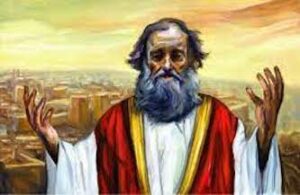 Commentary: The prophet Zephaniah was likely from the royal line and may have been a cousin to Josiah, who was king at the time. Zephaniah was the last prophet before the Israelites were taken captive by Babylon. He delivered judgment upon Judah, Philistine, Moab, Ammon, Cush, and Assyria. Zephaniah explains why these nations will be judged and destroyed, but not completely destroyed. The Israelites will be spared and, eventually, restored.
Focus Verses: What are some of the reasons for the destruction of these nations? Do you possess any of those faults? How can you actively work to become a better servant of Christ?
For more information regarding how your financial support can help, please click here.