1 Peter 1-3: Day 316: Journey Through the Bible in a Year
November 6, 2022
1 Peter 1-3
Click here for the reading
Day 316: Journey Through the Bible in a Year
Focus Verses for Today: 1 Peter 2:13-17
Before reading, stop and pray, asking that the Lord provide understanding of 1 Peter 1-3. Read 1 Peter 1-3. Let's journey!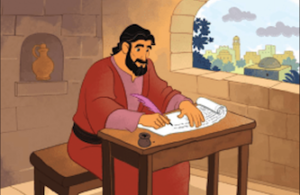 Commentary: This letter was a letter of hope written by Simon Peter to Jewish and Gentile believers during a time of political, social, and personal persecution. Our hope and faith in Christ our Lord cannot be taken from us – no matter what! It is our faith that defines us, not our circumstances. Our lives should be pleasing to Him, which includes obeying authority figures. Every authority figure has been placed in that position for a reason, whether we understand it or not. In chapter 3, Peter discusses relationships. The relationship between a husband and wife should be a harmonious one. Neither should fear the other nor give cause for them to fear. Marriage is not a relationship of power! Our lives, as Christians, should set an example for the rest of the world.
Focus Verses: 1 Peter 2:13-17 – We are fortunate in that we have a say in who our leaders should be. Our choice is not always the Lord's choice, which is one we may not always understand. With the election coming up, does this passage seem especially important? Do you follow its instructions?
For more information regarding how your financial support can help, please click here.