Psalms 128-130: Day 319: Journey Through the Bible in a Year
November 9, 2022
Psalms 128-130
Click here for the reading
Day 319: Journey Through the Bible in a Year
Focus Verses for Today: Psalms 130:3-6
Take a moment and pray, seeking understanding for today's reading. Read Psalms 128-130. Let's journey!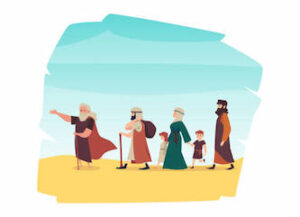 Commentary: Today's reading contains three psalms of ascent. Psalm 128 is a joyful psalm, enjoying the Lord and His blessing. Psalm 129 examines how the Lord works in a person's life. Psalm 130 gives thanks to the Lord for His forgiveness and His redemption of Israel.
Focus Verses: Psalms 130:3-6 – When did you last give thanks to the Lord for His forgiveness of your sins? Take some time today to give thanks and praise the Lord!
For more information regarding how your financial support can help, please click here.