International Death Penalty News 2022, Issue 45: Egypt, India, Iran, United Arab Emirates, United States of America, Zimbabwe
International Death Penalty News 2022
Issue 45
Egypt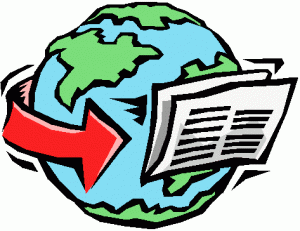 On Monday, November 7, 2022, an Egyptian court upheld the death sentence for 22-year-old Islam Mohamed. Mohamed is convicted of murdering 20-year-old Salma Bahgat in August of 2022. He allegedly made romantic advances toward Salma, who did not return his feelings. They were classmates together at a university. Salma was stabbed 31 times, resulting in her death.
India
On Monday, November 7, 2022, three men were acquitted of the death sentences by the Supreme Court in Delhi. The three men, Ravi Kumar, Rahul, and Vinod, were convicted of raping and murdering a 19-year-old girl in Delhi in 2012. They were sentenced to death in 2014. The body of the victim was discovered lying in a field with several injuries that appeared to be from car tools and pottery. It is not clear why the court acquitted the three men, the court previously upheld their sentences.
Iran
On Wednesday, November 2, 2022, Amir Ghoncheh and Jafar Tourjan were executed in Adel-Abad prison. One other inmate was also executed, however, his name was not reported. Amir and Jafar were convicted on drug-related charges. State officials and the media have not yet reported the executions.
On Wednesday, November 2, 2022, Mehdi Tadzari was executed in Ardabil Central Prison. Mehdi was arrested about four years ago. He was convicted of murdering his wife and sentenced to qisas, that is, retribution in kind.
On Wednesday, November 2, 2022, Noor-Ahmad Tonzahi, Abdollah Tonazehi, Mohammad Khoshhal, and Khosravi were executed in Birjand Prison. Executions are typically carried out by hanging. All four men were convicted on drug-related charges. The executions have not yet been reported by state officials or the media.
On Sunday, November 6, 2022, Amanollah Alizehi was executed by hanging in Zahedan Central Prison. Another man, Nematollah Barahouyi, was also scheduled to be executed, however, he was killed by prison guards for resisting his execution. His body was later hanged to allow the cause of the death to be declared as execution and to avoid judicial consequences. Amanollah and Nematollah were both Baluch minorities. They were convicted on drug-related charges.
On Tuesday, November 8, 2022, Rashid Baluch and Eshaq Askani were executed in Zahedan Prison. Rashid and Eshaq were convicted of being members of the Jaish al-Adl (Army of Justice) terrorist group. The group carried out an attack in 2016 that resulted in the deaths of four police officers. Several others were injured in an attack in 2016. Jaish al-Adl is a Sunni Muslim terrorist group formed in 2012.
Seventy-year-old Janali Gholamhosseini was executed in Hamedan prison on an undisclosed date. He was convicted and sentenced to death about three years ago on drug-related charges.
On Tuesday, November 8, 2022, 227 out of 290 parliament members voted to execute all protesters in custody. Many believe that such a harsh punishment "would serve as a good lesson in the shortest possible time." Anti-government protests have been ongoing since the death of 22-year-old Mahsa Amini who died while in police custody. She was arrested for breaking the Islamic dress code and is believed to have been beaten to death by the police. It has been reported that over 14,000 people have been arrested. Parliament members are also calling for legal action to be taken against any politicians who encourage the protests.
United Arab Emirates
The Court of Appeal in Dubai has upheld the death sentence of an unnamed construction worker who murdered an Indian couple in 2020 by stabbing them to death. The couple was murdered while in their bed at Arabian Ranches. The man then attempted to murder the couple's daughter and stole money from the house. The murders occurred in an attempt to cover up the robbery. The daughter was able to call the police after the man fled the scene. The man eventually confessed to the crime.
United States of America
On Wednesday, November 9, 2022, Tracy Beatty was executed in Texas. His execution was carried out at 6:39 pm local time. Tracy was 61 years of age. He was convicted of murdering his mother, 62-year-old Carolyn "Callie" Click, on November 25, 2003, in Tyler, Texas.
On Thursday, November 3, 2022, Oklahoma death row inmate Richard Glossip had his December 8, 2022, execution postponed by Oklahoma Governor Kevin Stitt. The stay was granted by the governor in order "to allow time for the Oklahoma Court of Criminal Appeals to address pending legal proceedings." In recent months, Glossip's conviction has come under intense scrutiny, with many believing him to be innocent. Glossip is convicted of hiring another man to murder Barry Van Treese, his boss at an Oklahoma City hotel, in 1997. Glossip's conviction heavily relied upon the testimony of Justin Sneed, the man convicted of carrying out the murder. However, Sneed's testimony has frequently changed throughout the years, and at least once, he confessed to falsely implicating Glossip. An independent investigation into the case earlier this year concluded that Glossip never should have been convicted and lawmakers on both sides have advocated for Glossip's execution to be halted. This is the seventh time Glossip has been spared from execution.
On Thursday, November 3, 2022, Florida inmate Stephen Todd Booker died while on death row. He was 69 years of age. No cause of death has been reported. Booker was convicted and sentenced to death for the November 9, 1977, murder of 94-year-old Lorine Demoss Harmon. Lorine was murdered in her Gainesville, Florida apartment, where she was stabbed to death after being raped. Her apartment was also searched and robbed. Booker was connected to the crime scene through fingerprints, footprints, and hair samples. Booker's alleged alternate personality confessed to the crime.
Zimbabwe
A search is underway in the nation to find a new public executioner. Reportedly, at least two women have applied for the position. There are currently 66 inmates on death row in the country, however, no executions have been carried out since two men were hanged in 2005. President Emmerson Mnangagwa, who was once on death row himself, is a supporter of abolishing capital punishment.
For more information regarding how your financial support can help, please click here.