Ecclesiastes 7-8: Day 320: Journey Through the Bible in a Year
November 17, 2022
Ecclesiastes 7-8
Click here for the reading
Day 320: Journey Through the Bible in a Year
Focus Verses for Today: Ecclesiastes 8:16-17
Ask the Lord for His understanding of Ecclesiastes 7-8. Read Ecclesiastes 7-8. Let's journey!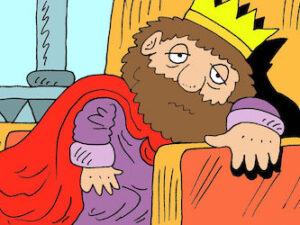 Commentary: Chapter 7 is very similar to Proverbs. In fact, it contains many proverbs which examine mortality and attempts at finding satisfaction through good works. Chapter 8 looks at living life dictated by others or living a life for yourself. Neither is satisfactory.
Focus Verses: Ecclesiastes 8:16-17 – What has the writer observed and learned. What conclusions do you draw? Does work bring fulfillment to life?
For more information regarding how your financial support can help, please click here.