Zechariah 1-7: Day 321: Journey Through the Bible in a Year
November 18, 2022
Zechariah 1-7
Click here for the reading
Day 321: Journey Through the Bible in a Year
Focus Verses for Today: Zechariah 7:9-10
Ask the Lord for His understanding of Zechariah 1-7. Read Zechariah 1-7. Let's journey!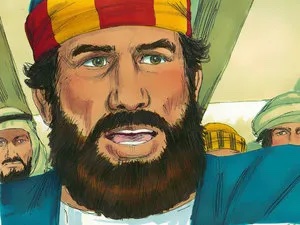 Commentary: In one night Zechariah received eight different visions of the future, all recorded here in the first six chapters. Remember the history of Israel; once a powerful and wealthy nation, it had become a story of legend. The people during this time knew only defeat and stories of what once had been. They had lost their steadfast belief that they were the Lord's chosen people and they doubted what the prophets of old had said about the future of Israel.
The Lord reassures Israel that it will prosper again, that God is in control of all nations, that the children of the Lord have nothing to fear from the future, that Israel will again prosper and be able to freely worship the Lord, that the Israelites can and will be punished again if they turn from the Lord, and what the future holds, not only for Israel but for the Lord. The remainder of chapter 6 foretells the coming Messiah. Chapter 7 takes place two years after the previous chapters and answers many questions that have arisen over religious worship.
Focus Verses: Zechariah 7:9-10 – Do you follow these instructions? How? Why are they important?
For more information regarding how your financial support can help, please click here.