Psalms 134-136: Day 326: Journey Through the Bible in a Year
November 23, 2022
Psalms 134-136
Click here for the reading
Day 326: Journey Through the Bible in a Year
Focus Verses for Today: Psalms 135:1-4
Take a moment and pray, seeking understanding for today's reading. Read Psalms 134-136. Let's journey!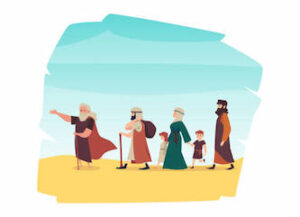 Commentary: The final psalm of ascent, Psalm 134, is a psalm of praise. Psalm 135 is also a psalm of praise, a Hallelujah psalm. Psalm 136 is a psalm of thanks, praising the mercy and love of the Lord.
Focus Verses: Psalms 135:1-4 – For what are we to praise the Lord? When was the last time you praised the Lord? For what do you have to praise the Lord? Even in our darkest times, we still have praise to offer – He is with us!
For more information regarding how your financial support can help, please click here.