Zechariah 8-14: Day 328: Journey Through the Bible in a Year
November 25, 2022
Zechariah 8-14
Click here for the reading
Day 328: Journey Through the Bible in a Year
Focus Verses for Today: Zechariah 8:14-17
Ask the Lord for His understanding of today's reading. Read Zechariah 8-14. Let's journey!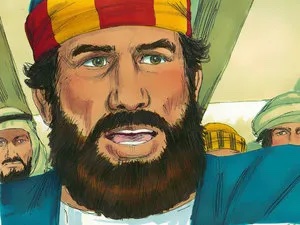 Commentary: Whereas chapter 7 was harsh and rebuking, chapter 8 offers a promise of the glorious future for Israel, which the Lord had previously promised. The Israelites are the Lord's chosen children; He will uphold His promise, as He always has. The remainder of the book contains two prophecies concerning the far future of Israel.
Focus Verses: Zechariah 8:14-17 – The Lord never abandon's His children. At times it may feel like He has, but He always has plans for the future. What does this passage mean to you? How can it be applied to your life?
For more information regarding how your financial support can help, please click here.