Acts 17-18: Day 329: Journey Through the Bible in a Year
November 26, 2022
Acts 17-18
Click here for the reading
Day 329: Journey Through the Bible in a Year
Focus Verses for Today: Acts 17:22-31
Ask the Lord for His understanding of Acts 17-18. Read Acts 17-18. Let's journey!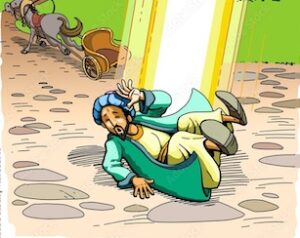 Commentary: Paul continues his second missionary journey, making what many consider his best speech explaining salvation and the truth of Jesus Christ. Paul uses every opportunity that the Lord gives – often in the form of persecution – to share the Truth, the salvation of Jesus Christ. Through Paul's experiences, we also learn that the results of our witnessing may not away s be what is expected. Paul moves on from Athens to Corinth, where he develops a special relationship with the church there. The church at Corinth also shows what can happen when the Christians work together.
Focus Verses: Acts 17:22-31 – What makes this such a great speech? What is Paul saying? How does this speech resonate with you?
For more information regarding how your financial support can help, please click here.