Deuteronomy 20-22: Day 331: Journey Through the Bible in a Year
November 28, 2022
Deuteronomy 20-22
Click here for the reading
Day 331: Journey Through the Bible in a Year
Focus Verses for Today: Deuteronomy 21:18-21
Before reading Deuteronomy 20-22, pray for understanding of today's reading. Read Deuteronomy 20-22. Let's journey!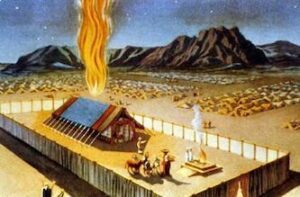 Commentary: Moses turns to directions for warfare, who was to fight, and how enemies were to be dealt with. The remainder of today's reading addresses a variety of issues both in their domestic lives and for peace within the camp.
Focus Verses: Deuteronomy 21:18-21 – The Lord expects children to obey their parents and to be disciplined when they disobey. If you are a parent, or an adult thinking about having children, what does this passage mean to you? If you are a child, what does this passage mean to you? What changes need to be made in your life?
For more information regarding how your financial support can help, please click here.