Ecclesiastes 11-12: Day 334: Journey Through the Bible in a Year
December 1, 2022
Ecclesiastes 11-12
Click here for the reading
Day 334: Journey Through the Bible in a Year
Focus Verses for Today: Ecclesiastes 12:9-14
Ask the Lord for His understanding of Ecclesiastes 11-12. Read Ecclesiastes 11-12. Let's journey!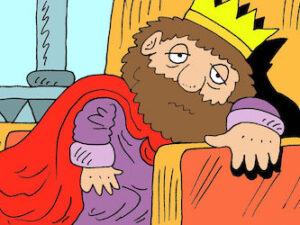 Commentary: As we finish the book of Ecclesiastes, let us remember why Solomon wrote this book, to explore the meaning of life. Our time on this earth is short and we should not let it pass us by, waiting for something that may never happen in our lifetime. We should enjoy life, but in a way that is pleasing to the Lord, remembering that we have eternal life through Him. Solomon concludes that there is no purpose or direction to life with the Lord. In the end, we shall be judged by the Lord.
Focus Verses: Ecclesiastes 12:9-14 – Do you agree with Solomon's conclusions? What makes life worth living for you?
For more information regarding how your financial support can help, please click here.