What Is In A Name – Everlasting Father
Everlasting Father
For to us a child is born,
    to us a son is given,
    and the government will be on his shoulders.
And he will be called
    …Everlasting Father,…
(Isaiah 9:6, NIV)
George Washington. Benjamin Franklin. Thomas Jefferson. John Adams. Alexander Hamilton. These men, among others, are generally referred to as the Founding Fathers of the United States of America. Romulus was considered the Father of Rome. In ancient times, rulers were often considered the "father of the country." They were fathers in the sense that they helped create, govern, and protect their nations.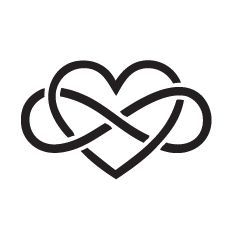 The third name listed for the coming savior in this familiar Christmas verse is Everlasting Father. It can be one of the more difficult names to understand, as the Father is often considered a separate part of the Trinity. In addition, Jesus frequently refers to God as His Father. Isaiah, however, is referring to Jesus. By Isaiah calling Jesus, a human man, Everlasting Father, Isaiah is linking Jesus to God the Father. Isaiah is also revealing another part of the character of Jesus.
As God incarnate, Jesus came to do God's work on earth. He had a specific mission that culminated in His death and resurrection. But before Jesus was nailed to the cross, He spent years traveling, teaching, showing compassion, patience, and healing. Jesus had the character of a loving father. But Jesus was so much more!
In chapter 9, verse 7, Isaiah goes on to say that there will be no end to the greatness, government, and peace of this man, this Everlasting Father. His reign will last forever. This coming Savior would be like Romulus, like those ancient rulers. He would establish a kingdom. Only this kingdom will be everlasting, without end. And Jesus will rule over this coming kingdom!
So what does this mean for us? As a ruler, Jesus will provide and protect all under His care with wisdom, compassion, and love. He will have and maintain a Father's love for all. He will be a perfect ruler. Today, however, we can take comfort in knowing that He is already with us always, if we have accepted Him as our Lord and Savior. He never leaves us. Our everlasting relationship with Him begins the moment we accept Him into our hearts and into our life. How is Jesus your Everlasting Father?
For more information regarding how your financial support can help, please click here.