Psalms 140-142: Day 340: Journey Through the Bible in a Year
December 7, 2022
Psalms 140-142
Click here for the reading
Day 340: Journey Through the Bible in a Year
Focus Verses for Today: Psalms 142:1-2
Take a moment and pray, seeking understanding for today's reading. Read Psalms 140-142. Let's journey!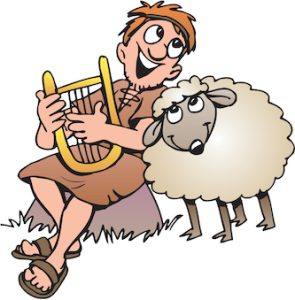 Commentary: David wrote all three of today's psalms. The first two psalms are prayers for deliverance from evil. Psalms such as these remind us that we are not alone in our struggles and that with the Lord's help, we can overcome! Today's final psalm was written by David while hiding in a cave. He tells the Lord everything, just as we should.
Focus Verses: Psalms 142:1-2 – Do you follow David's advice? In times of trouble or distress, we can feel overwhelmed. Turn everything over to the Lord! Tell Him everything, for He already knows, and is waiting for you to come to Him!
For more information regarding how your financial support can help, please click here.