Song of Solomon 1-2: Day 341: Journey Through the Bible in a Year
December 8, 2022
Song of Solomon 1-2
Click here for the reading
Day 341: Journey Through the Bible in a Year
Focus Verses for Today: Song of Solomon 2:3-5
Ask the Lord for His understanding of Song of Songs 1-2. Read Song of Songs 1-2. Let's journey!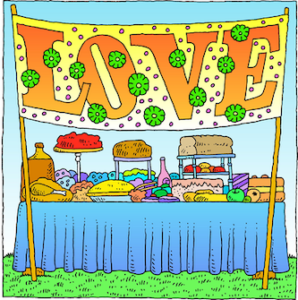 Commentary: The book of Song of Solomon can make people uncomfortable when they read it, as it is quite descriptive. Song of Solomon expresses the love between a married couple and the joy they can find in one another. It also shows the love God has for the church. Today's reading tells the beginning of a story between a shepherd girl and a king in disguise.
Focus Verses: Song of Solomon 2:3-5 – The love between a man and woman is beautiful, amazing, and overpowering. The love that the Lord has for those who have believed in Him is far greater than anything that can be recorded. Reflect upon's the Lord love.
For more information regarding how your financial support can help, please click here.