2 John: Day 344: Journey Through the Bible in a Year
December 11, 2022
2 John
Click here for the reading
Day 344: Journey Through the Bible in a Year
Focus Verses for Today: 2 John 1:1-13
Before reading, stop and pray, asking that the Lord provide understanding of 2 John. Read 2 John. Let's journey!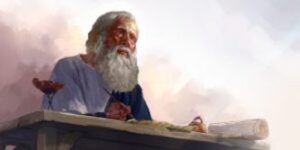 Commentary: John praises those that walk in faith, following the teachings of Christ, exemplifying the love that He demonstrated during His time on earth. John also warned against false teachers, those who do not acknowledge Jesus Christ. All followers must remain strong and faithful.
Focus Verses: 2 John 1:1-13 – What does today's reading mean to you? Who is John speaking to? How can you apply today's reading to your life?
For more information regarding how your financial support can help, please click here.