Deuteronomy 29-31: Day 352: Journey Through the Bible in a Year
December 19, 2022
Deuteronomy 29-31
Click here for the reading
Day 352: Journey Through the Bible in a Year
Focus Verses for Today: Deuteronomy 31:1-8
Before reading Deuteronomy 29-31, pray for understanding of today's reading. Read Deuteronomy 29-31. Let's journey!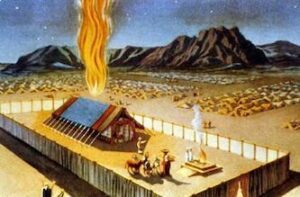 Commentary: Today's first two chapters are often referred to as the Palestine Covenant. It contains a reminder of all that the Lord has done for Israel and what will happen should they fail to keep the covenant. The actual covenant includes the future of Israel. In the final chapter, Moses prepares the Israelites for his departure and assigns Joshua to succeed him.
Focus Verses: Deuteronomy 31:1-8 – Why was Moses so intent upon preparing the Israelites? This is not the first time Moses has spoken in preparation of his departure. What does this tell you about needing to be prepared in your own life?
For more information regarding how your financial support can help, please click here.