Song of Solomon 5-6: Day 355: Journey Through the Bible in a Year
December 22, 2022
Song of Solomon 5-6
Click here for the reading
Day 355: Journey Through the Bible in a Year
Focus Verses for Today: Song of Solomon 6:9-10
Ask the Lord for His understanding of Song of Songs 5-6. Read Song of Songs 5-6. Let's journey!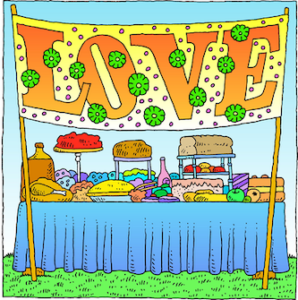 Commentary: Although the book is describing a relationship between a man and a woman, it also represents the relationship between ourselves and Christ. We are powerless with the Lord. A relationship with Him requires work, like any relationship! We may strike out on our own and become lost. We can always find our way back to Him. He will rejoice in celebration when we do!
Focus Verses: Song of Solomon 6:9-10 – We are to be cherished by our loved ones and we are to cherish those we love. How do you behave towards your loved ones?
For more information regarding how your financial support can help, please click here.