International Death Penalty News 2022, Issue 51: Iran, Lebanon, Libya, Nigeria, Pakistan, Uganda, United States of America, Vietnam
International Death Penalty News 2022
Issue 51
Iran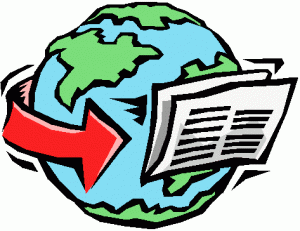 On Tuesday, November 15, 2022, Hossein Amini and Amir Abbasi were executed in Rasht Central Prison. They were convicted of murder and sentenced to qisas, that is, retribution in kind. Iran does not differentiate between intentional murder, unintentional murder, and self-defense. All are categorized as intentional murder. State officials and the media have not yet reported the executions.
On Monday, December 12, 2022, five men were executed at Arak Central Prison. Three of the men were identified as Mohammad Imani, Ehsan Naseri, and Mostafa Kashi, while the remaining two were not named. None of the executions have been reported by state officials or the media.
On Wednesday, December 14, 2022, Reza Tajik was executed in Karaj Penitentiary. Reza was convicted and executed on drug-related charges. Reza was an Afghan national, but his mother was Iranian.
On Thursday, December 15, 2022, 30-year-old Abolfazl Heidarzadeh was executed in Zanjan Central Prison. Abolfazl, a driver, was convicted on drug-related charges. He was arrested three years ago. His execution has not been announced by state officials or the media.
On Thursday, December 15, 2022, 36-year-old Yousef Mirzabeigi and Mohammadali Seyedi were executed in Qazvin Central Prison. They were convicted of murder and sentenced to qisas, that is, retribution in kind. Yousef was convicted of murdering his wife. Iran does not differentiate between intentional murder, unintentional murder, and self-defense. All are categorized as intentional murder. State officials and the media have not yet reported the executions.
Lebanon
The Court of Cassation upheld the death sentence of Tariq Houshieh. Tariq, a former Uber driver, was convicted of murdering a British woman, Rebecca Dykes, who worked at the UK Embassy. The murder occurred five years ago. Rebecca's body was found on December 16, 2017, along the side of a road. She had been strangled and showed signs of being sexually assaulted. Tariq was quickly arrested and sentenced to death two years later in 2019. No executions have been carried out in the country since 2004.
Libya
A court has sentenced 17 people to death after they were convicted of being members of the Islamic State terrorist group. All were convicted of participating in the deaths of 53 people in Sabratha. The court sentenced another 16 terrorists to varying prison sentences.
Nigeria
Sheikh Abduljabbar Nasiru Kabara has been sentenced to death by the Upper Sharia court for blasphemy. It is extremely rare for such a charge to be brought against an imam. The court viewed Kabara's preaching as revisionist. He was arrested in July 2021. Executions for blasphemy charges are rarely carried out. Kabara insists upon his innocence and asked his followers to remain calm.
Pakistan
On Tuesday, December 20, 2022, the National Assembly approved a bill that abolishes capital punishment for trafficking narcotics and psychotropic drugs. It was not a unanimous decision.
Uganda
Thirty-two-year-old Nicholas Spencer and 32-year-old Mackenzie Leigh Mathias Spencer, an American couple, could be sentenced to death for allegedly torturing and sex trafficking their 10-year-old foster child. The Spencers, originally from South Carolina, were arrested in early December 2022 by the territorial police of Kampala Metropolitan in Uganda. They are charged with physically torturing, emotionally abusing, and sexually trafficking their 10-year-old male foster child, Keyima John. If convicted they could be sentenced to death. The Spencers moved to Uganda in 2017 and fostered three children. The couple's neighbors became concerned about one of the children, reporting them to the police who launched an investigation. Nicholas and Mackenzie deny the charges against them.
United States of America
A new trial has been denied by the Alabama Supreme Court for death row inmate Toforest Johnson. Johnson was convicted and sentenced to death for the murder of Jefferson County Deputy Sheriff William Hardy. At the time, Hardy was working off-duty as a security officer at a hotel. Many believe his conviction should be reexamined because the prosecution failed to disclose that a key witness was paid a reward. In its refusal to grant a new trial, the court noted that Johnson's attorneys failed to establish that the witness was aware of the reward when they testified. Johnson and his attorneys plan to appeal to the Supreme Court of the United States. Johnson alleges that he is innocent of the crime for which he is convicted, as he was across town at the time of the murder.
The governor of Nevada asked the Pardons Board to consider commuting the death sentences of all inmates on death row in the state. Governor Steve Sisolak made the request less than one week before the Pardons Board meeting, as he wants it done before he leaves office in a few weeks. The request quickly received opposition due, in part, to the late notice, as the board usually gives the public 30-40 days' notice of any proposed actions regarding pardons and commutations. The notice allows victims and attorneys to submit statements for consideration by the board. Additionally, the Victims' Bill of Rights, part of the Nevada Constitution, guarantees that family members of murder victims are given reasonable notice of proceedings regarding the case. A few days after the request, a Carson City Judge ruled that the Nevada Pardons Board cannot take a vote on the measure. There are currently 57 death row inmates in Nevada. The last execution in Nevada occurred in 2006.
A judge in California has ruled that former death row inmate Scott Peterson will not receive a new trial. Peterson was convicted of murdering his pregnant wife, Laci Peterson, and their unborn son, Connor, in 2002. Peterson has insisted upon his innocence. Laci's body was dumped into the San Francisco Bay on Christmas Eve 2002. Peterson and his attorneys argue that he should receive a new trial, as a juror lied on her per-trial questionnaire. After hearing testimony, the judge ruled that the juror, in good faith, misunderstood the questions and that her previous life experiences did not affect her judgment on the case.
In May 2022, the execution of Virgil Presnell in Georgia was halted by a Fulton County judge, who determined that the state had violated a written agreement to suspend executions during the covid-19 pandemic. Three conditions were agreed upon to be met before resuming executions: the covid-19 emergency judicial order expires, normal visitation resumes at the Georgia Department of Corrections, and a covid-19 vaccination available for all members of the public. The court found that Georgia had failed to satisfy the condition of resuming normal visitations in prison. Since the pandemic, visitation protocol has officially changed, however, the court found that visitation remained restricted and limiting.
Seven months after staying the execution of Oscar Franklin Smith and ordering that a review of Tennessee's lethal injection procedure be conducted, the review is completed. Tennessee Governor Bill Lee ordered the review after issues were discovered approximately one hour before Smith's execution. The governor also stated that the report will not be immediately released to the public. A public release of the report, and announcement of the next steps, is expected by the end of the year.
On Wednesday, December 14, 2022, Terance Gerald Valentine died while on death row in Florida. His cause of death has not been reported. Terance was 73 years of age. He was convicted and sentenced to death for torturing and murdering Ferdinand Porche on September 9, 1988. Ferdinand was married to Terance's ex-wife, Livia Romero. Terance also attempted to murder Livia, who was pregnant with Ferdinand's child at the time. Terance was sentenced to death on September 30, 1994.
Vietnam
Forty-two years ago, Vo Van Ba escaped from death row in Vietnam and went into hiding. He was sentenced to death for a 1977 rape and murder. After breaking out of prison on October 3, 1980, he remained in hiding, moving provinces and changing his name to avoid detection. During that time, he worked at a brick kiln and also got married and fathered a child. Ba was finally tracked down by police and arrested on December 16, 2022.
For more information regarding how your financial support can help, please click here.