Deuteronomy 32-34: Day 359: Journey Through the Bible in a Year
December 26, 2022
Deuteronomy 32-34
Click here for the reading
Day 359: Journey Through the Bible in a Year
Focus Verses for Today: Deuteronomy 32:1-43
Before reading Deuteronomy 32-34, pray for understanding of today's reading. Read Deuteronomy 32-34. Let's journey!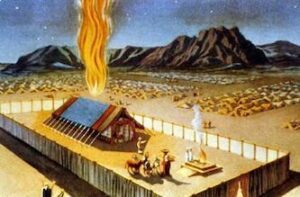 Commentary: The first chapter contains the Song of Moses, previously recorded in Exodus 15. The final chapters of this book records the death of Moses and his actions leading up to his death. Moses may have written the final chapter before he died, as he knew what was going to happen because the Lord told him, however, most believe that Joshua wrote the final chapter.
Focus Verses: Deuteronomy 32:1-43 – Why was this song recorded twice? Why is it so important?
For more information regarding how your financial support can help, please click here.