Psalms 149-150: Day 361: Journey Through the Bible in a Year
December 28, 2022
Psalms 149-150
Click here for the reading
Day 361: Journey Through the Bible in a Year
Focus Verses for Today: Psalms 150:1-6
Take a moment and pray, seeking understanding for today's reading. Read Psalms 149-150. Let's journey!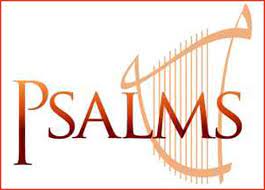 Commentary: The author(s) of today's psalms are unknown. Both psalms are psalms of praise and joy. We should always remember to praise the Lord! Even in times of trials, we have much for which to be thankful.
Focus Verses: Psalms 150:1-6 – How do you praise the Lord? Do you need to change?
For more information regarding how your financial support can help, please click here.