Acts 27-28: Day 364: Journey Through the Bible in a Year
December 31, 2022
Acts 27-28
Click here for the reading
Day 364: Journey Through the Bible in a Year
Focus Verses for Today: Acts 28:1-10
Ask the Lord for His understanding of Acts 27-28. Read Acts 27-28. Let's journey!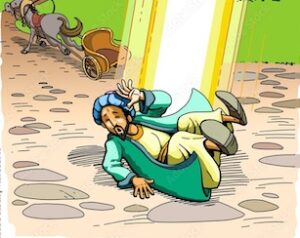 Commentary: Paul's journey to Rome was not smooth. It had many complications and diversions – all of which were according to the Lord's plan. These complications, allowed Paul to share God's word with many people. Paul's work on the journey to Rome was just as important as the work he would be doing in Rome.
Focus Verses: Acts 28:1-10 – In today's society we rush about everywhere! We are so often in a hurry to get to our destination, that we often miss out on the journey. Take some time to look about as your travel. What opportunities has the Lord provided that you miss when you are rushing?
For more information regarding how your financial support can help, please click here.